A double bill, inspired by the current state of the world and the new roaring 20s.
Artistic Director Pontus Lidberg presents "Roaring Twenties", a work set to a refreshing mix of original jazz-tones and club-beats by Copenhagen based electronica duo Den Sorte Skole. We have all been subject to a difficult time. And there's a tangible need for release. To be seen, to be touched, for the pleasure and importance of sharing. The original Roaring Twenties had many names: The Jazz Age, Les Années Folles, Goldene Zwanziger Jahre. It was the birthplace of new art and art-forms, perhaps especially in dance. Is the world on the verge of repeating The Roaring Twenties, where art and social life bubbled with euphoria, community, and joy of life after a year of global insecurity, fear, and isolation? Are we embarking on a whole new historical chapter – and if so, how do we roar in the 2020s? Pontus Lidberg explores these questions in the second part of the post-pandemic double bill.
The first part of the evening, The Hollow Men, is created by renowned Norwegian choreographer Ina Christel Johannessen. Lack of political will to change is a recurring theme in Johannessen's political works. During the performance the dancers explore the changes that the world is currently confronted with, inspired by the dark and dreamy 1925 poem by T. S. Eliot (also called The Hollow Men). Johannesen transfers Elliot's view of society to our times, where climate change is imminent and the call for action has never been louder yet still widely ignored. Her call for action goes out not only to politicians and people in power, but to society as a whole – we are all hollow men.
CREDITS AND INFORMATION
WITH Danish Dance Theatre
CHOREOGRAPHY Pontus Lidberg and Ina Christel Johannessen
LIGHT AND SET DESIGN Raphael Frisenvænge Solholm
MUSIC Den Sorte Skole and Tommy Jansen
COSTUME DESIGN Filippa K Studio and Bregje Van Balen
TAILOR Maria Ipsen
DURATION 1 hour without intermission
INA CHRISTEL JOHANNESSEN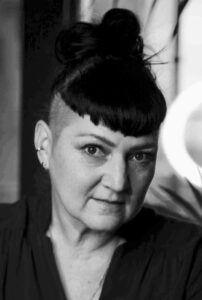 Ina Christel Johannessen is a pioneer. With her company Zero Visibility Corp she thrills audiences worldwide. She is a choreographer who through her art and experience is as capable of charming audiences as she is of making them alert. Ina's choreographies explore opposites that are constantly changing, and her work is full of both energy and poetry. Since they began touring internationally in 2003, the company has been invited to Sydney Opera House, Sadler's Wells in London, Place Des Arts in Montreal, Mercat de Flores in Barcelona, Movimentos in Wolfsburg and Belgrade Dance festival. The sought-after Johannessen additionally works for companies such as Ballet de Monte Carlo, CCDC Hong Kong, Cullberg Ballet, Gothenburg Opera Dance Company, Iceland Dance Company, Helsinki Dance Company, Oldenburg Tanz Theatre, Scottish Dance Theatre and Royal Swedish Ballet. The close relationship with Carte Blanche in Bergen has also been significant, resulting in 14 full-evening works to date. Ina received the Critics Award in 2008 for "Ambra", created for Carte Blanche and Iceland Dance Company.
Johannessen's work is characterized by high energy in the physical movements merged with very poetic and often theatrical elements. She is very much involved in and cooperating on the creating of visual elements such as lighting and scenography, which play crucial parts of her work as a whole. The musical element is often composed of electronic works from international composers, either new or rewritten works.
PONTUS LIDBERG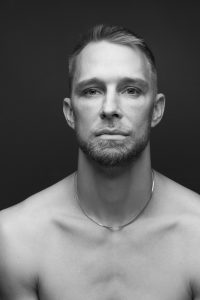 Choreographer, filmmaker, dancer and recipient of a 2019 John Simon Guggenheim Fellowship, Pontus Lidberg has firmly established himself as a creative and visionary artist, merging dance and film. As a choreographer for the stage, Lidberg has created works for dance companies including Paris Opera Ballet, New York City Ballet, Martha Graham Dance Company, Vienna Staatsoper Ballet, Les Ballets de MonteCarlo, Semperoper Ballet Dresden, Royal Swedish Ballet, Royal Danish Ballet, Le Ballet du Grand Théâtre de Genève, Acosta Danza, Balletboyz and Beijing Dance Theatre, as well as for his own concert group, Pontus Lidberg Dance. Pontus Lidberg Dance has been presented by New York City Center's Fall for Dance Festival, the Havana International Ballet Festival, the Spoleto Festival, The Joyce Theater and the National Arts Center of Canada. His work Siren received a Villanueva Award from UNEAC, The National Union of Writers and Artists of Cuba, as one of the best performances presented in Cuba in 2018. His film, The Rain, received numerous awards. The New York Times wrote "memorably, The Rain illustrates what filmed dance can say that staged dance cannot." His film Labyrinth Within won Best Picture at the Dance on Camera Festival in 2012. He was nominated for a New York Dance and Performance Award (Bessie) in Outstanding Visual Design, for his dance and film evening WITHIN – created during his 2012 tenure as Resident Artistic Director of Morphoses. The New York Times applauded this contemporary story ballet, "told without mime and driven by emotional and psychological textures… [Lidberg] sublimates the academic language of ballet, dissolving it into knotty partnering that manages, by and large, to avoid the churning clichés of much contemporary movement in the form. It is refreshing to see a ballet embracing the virtues of restraint." His latest film Written On Water premiered in 2021 with showings at the International Festival of Films on Art (FIFA) in Canada and the Dance on Camera Festival in New York, as well as Cinemateket in Copenhagen. Raised in Stockholm, Sweden, Lidberg trained at the Royal Swedish Ballet School. He holds an MFA in Contemporary Performing Arts from the University of Gothenburg, Faculty of Fine, Applied and Performing Arts. He is the Artistic Director of Danish Dance Theatre in Copenhagen, Denmark.
SHOWTIMES AND LOCATIONS
21.02.23 – Randers Teater
22.02.23 – Kolding Teater
26.02.23 – Taastrup Teater & Musikhus 
28.02.23 – Odsherred Teater
01.03.23 – Vordingborg Teater 
02.03.23 – Hvidovre Medborgerhus 
07.03.23 – Rønne Teater 
10. 03.23 – Morsø Teater 
13.03.23 – Nykøbing Falster Teater 
14.03.23 – Kulturhuset Viften, Rødovre
15.03.23 – Furesø Teater, i Kulturhuset Galaksen, Værløse
16.03.23 – Herlev Teaterbio
22.03.23 – Vejle Musikteater 
23.03.23 – Stadttheater Flensburg
25.03.23 – Teater Momentum, Odense
29.03.23 – Vendelbohus, Hjørring
30.03.23 – Aalborg Teater
31.03.23 – Aalborg Teater
11.04.23 – Slagelse Teater
13.04.23 – Musikhuset Esbjerg
14.04.23 – Viborg Teater 
15.04.23 – Kulturpavilionen, Grenaa